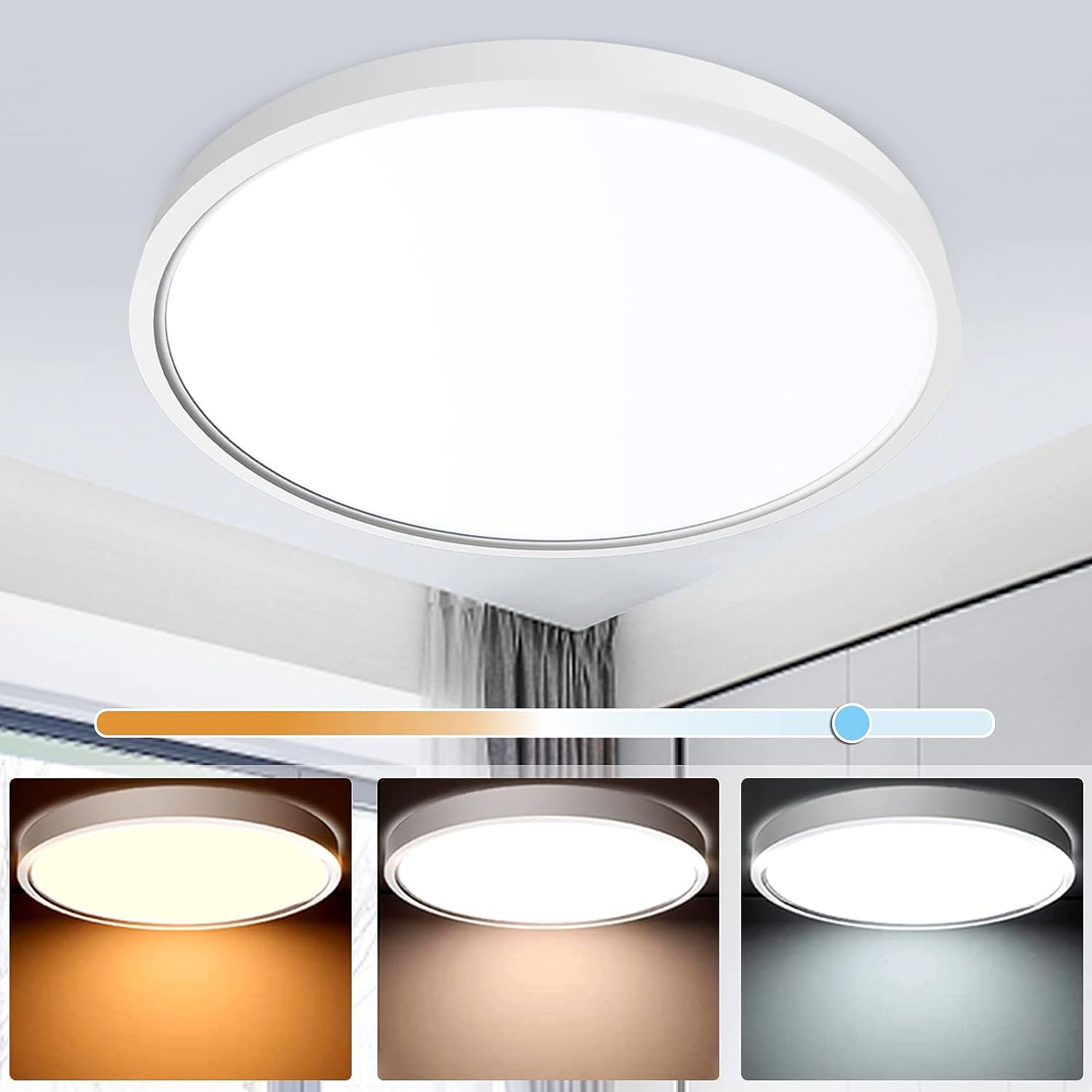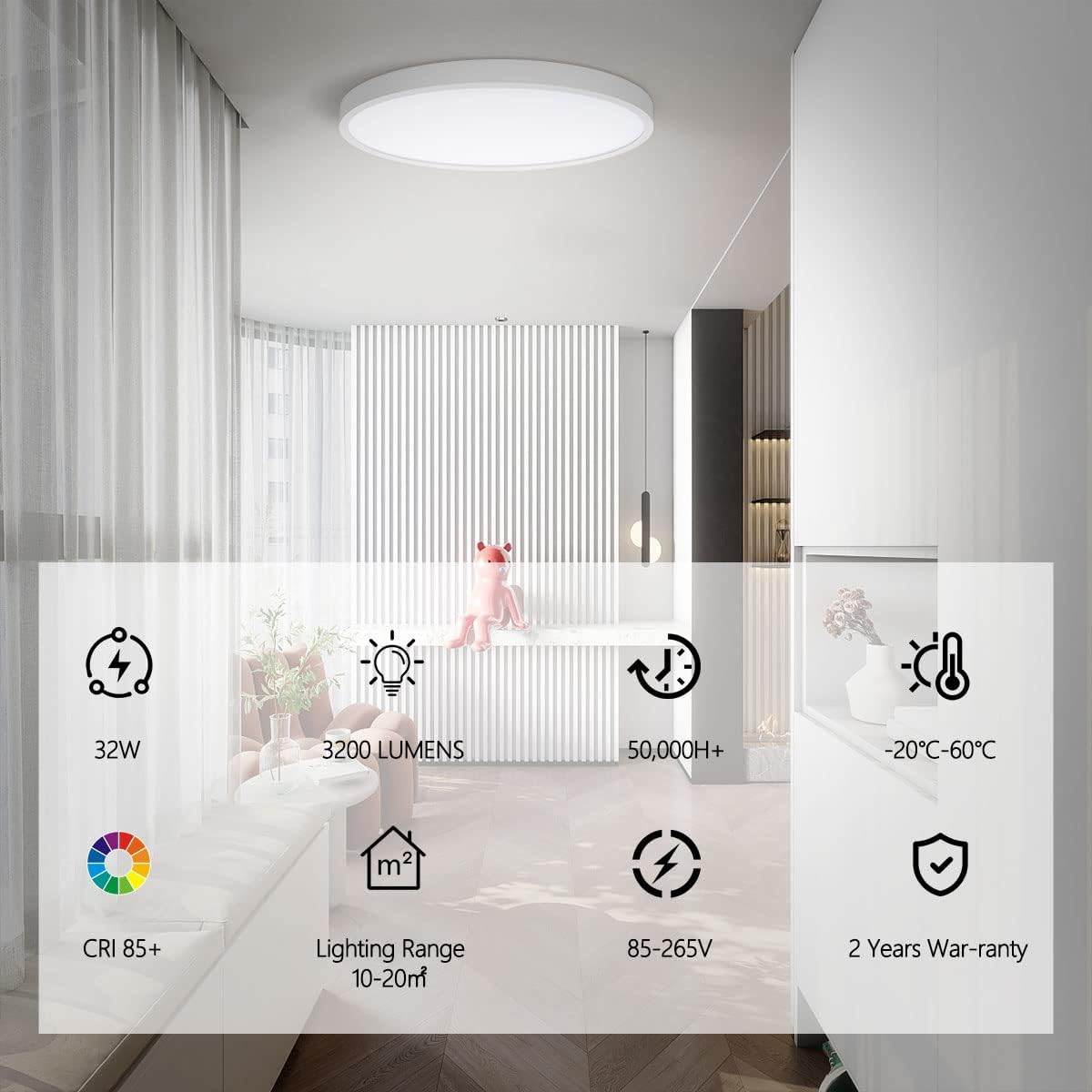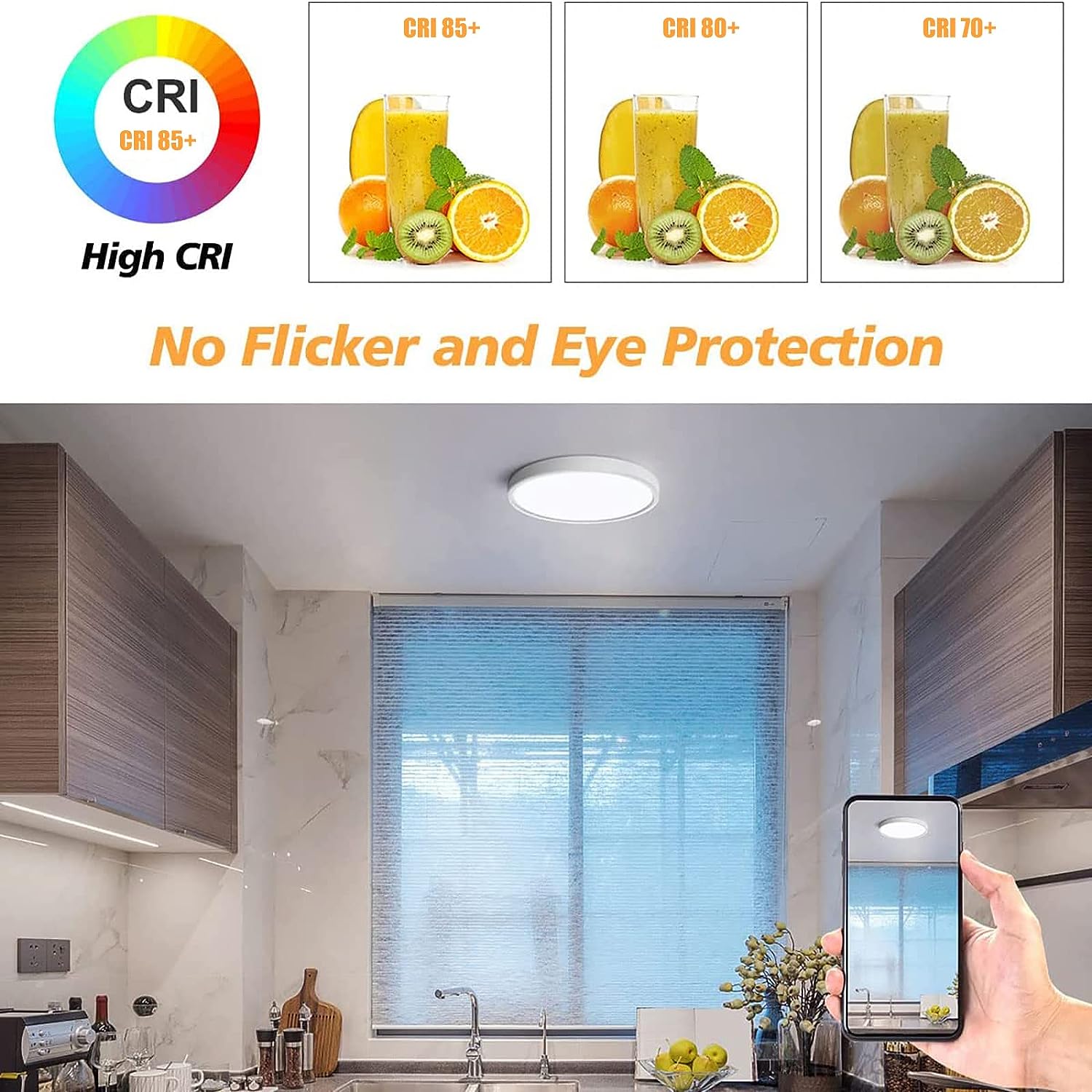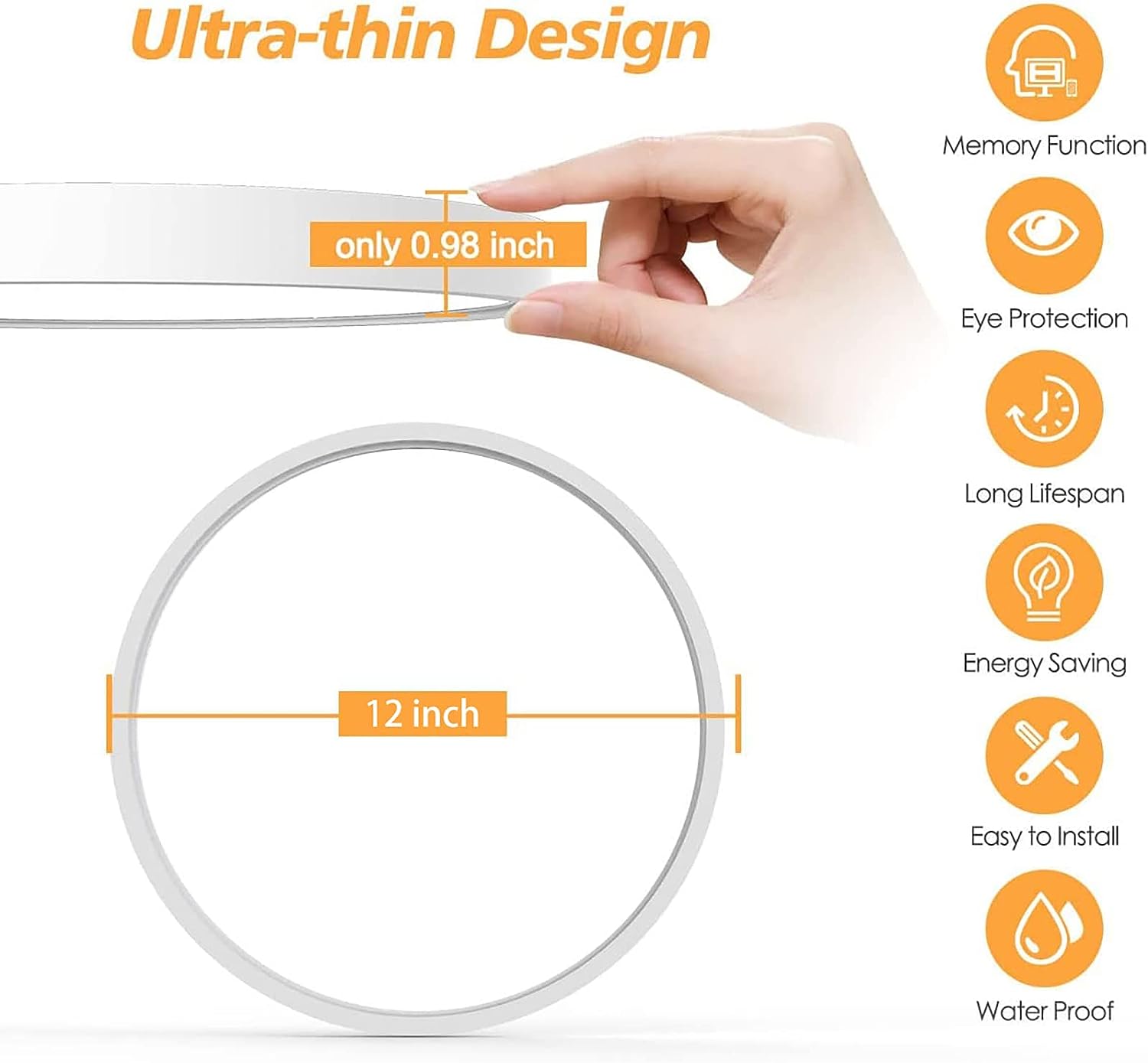 12" 32W Ceiling Light (3000k/4000k/6500k)
---
Why choose Tanbaby 32w flush mount ceiling light? The color of the ceiling light is easy to switch, you just need to connect the flat ceiling light to any switch in the house and toggle the switch to switch the color of the light. Read in warm light, work in cool light, sleep in warm white light, three light colors, simple and beautiful.
Simple and Durable Design.As we all know, ceiling light fixtures will fade or be damaged due to heat or dust after a long time. flush mount led ceiling light uses high-density synthetic material and side lighting technology, even if it is turned on for more than 10 hours a day, the lifespan can reach more than 3 years and the appearance will not fade. And you do not need to worry about the danger of the ceiling light being turned on for a long time, the high-quality fireproof plastic shell and automatic power-off technology can prevent any potential risk of electric shock and leakage.
AAA-level eye protection. The flush mount ceiling light adopts the latest LED light-emitting chip, including 160 pcs Super bright 2022 light-emitting chip, which is brighter and more energy efficient than traditional LED bulbs, and has a larger lighting area. The ceiling lamp adopts the latest generation of AAA-level eye protection technology, ceiling lighting is even and soft, covering a range of 10-18㎡, illuminating every corner.
Easy to install. flush mount ceiling light following the steps of the installation instructions, fixing the ring base under the ceiling light fixture, and screwing the light to the base, ceiling led lights can be quickly installed in a few minutes.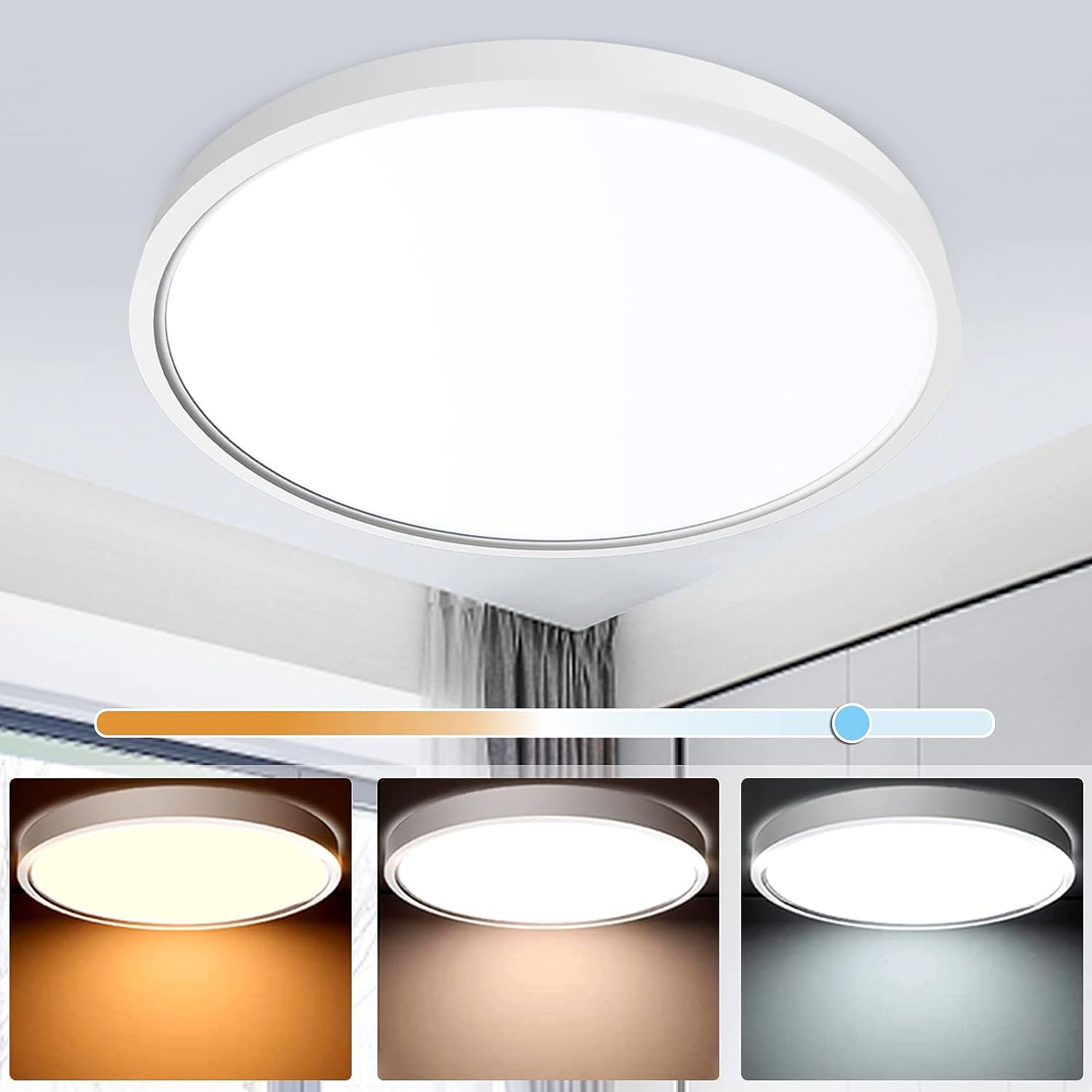 This product has no reviews yet.