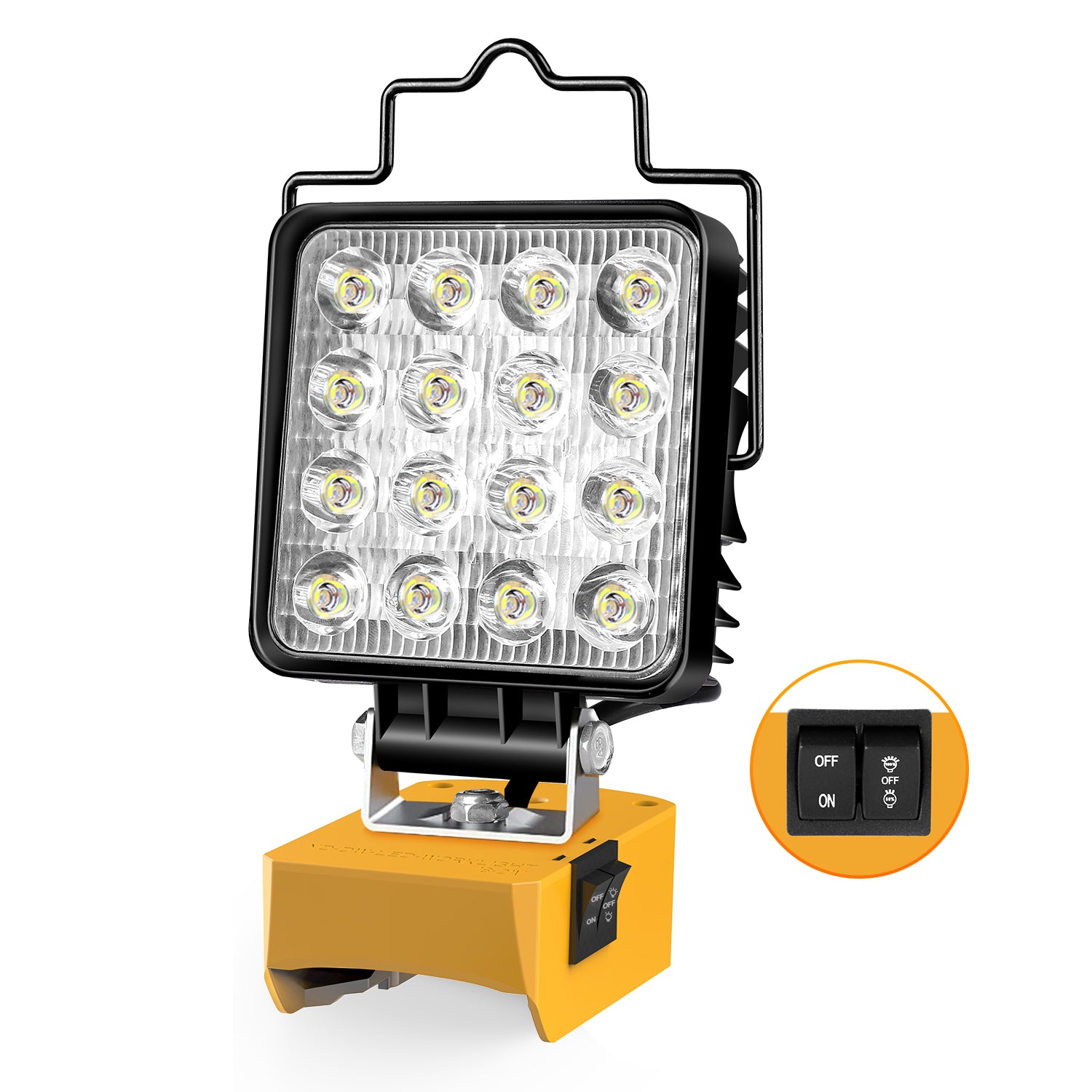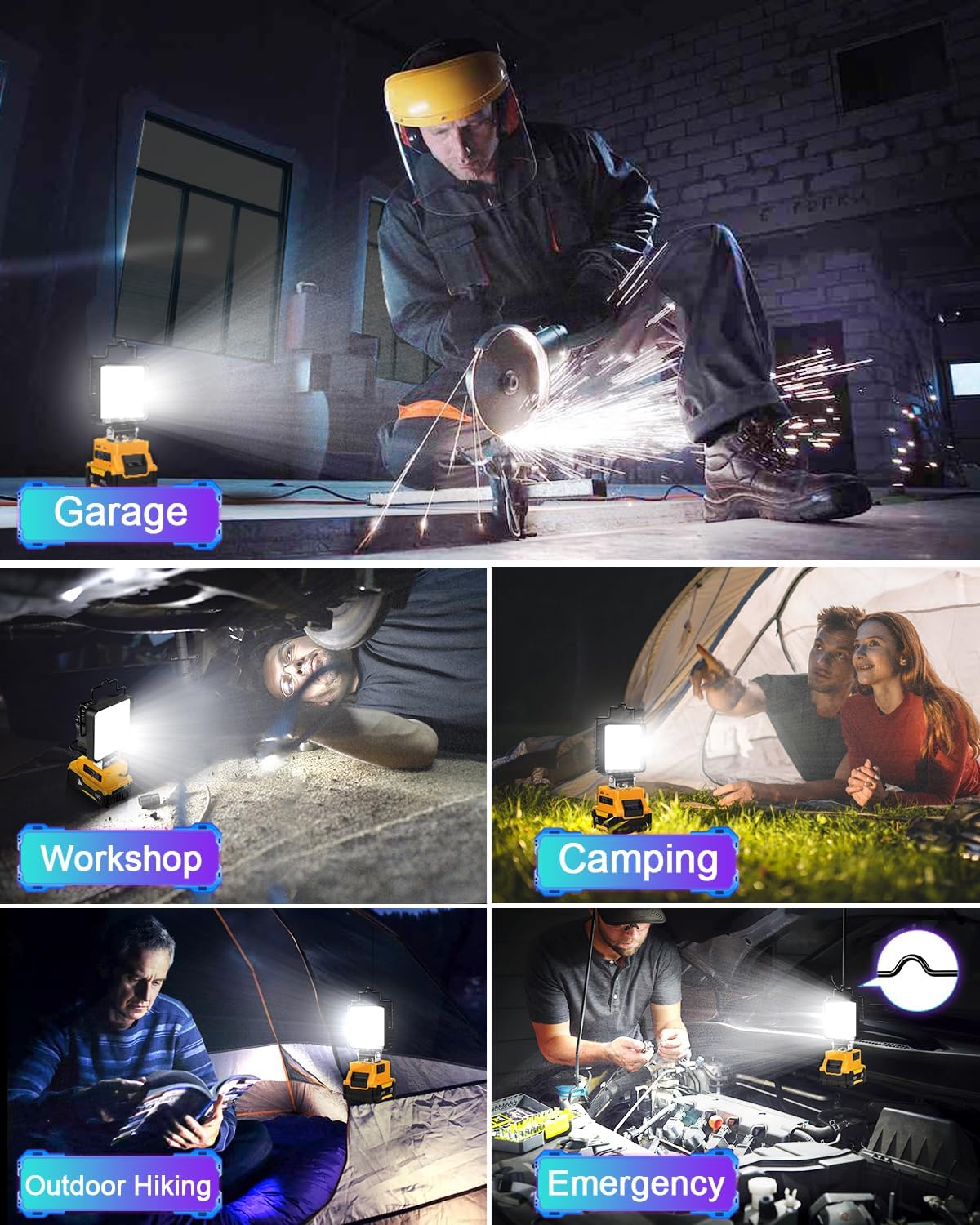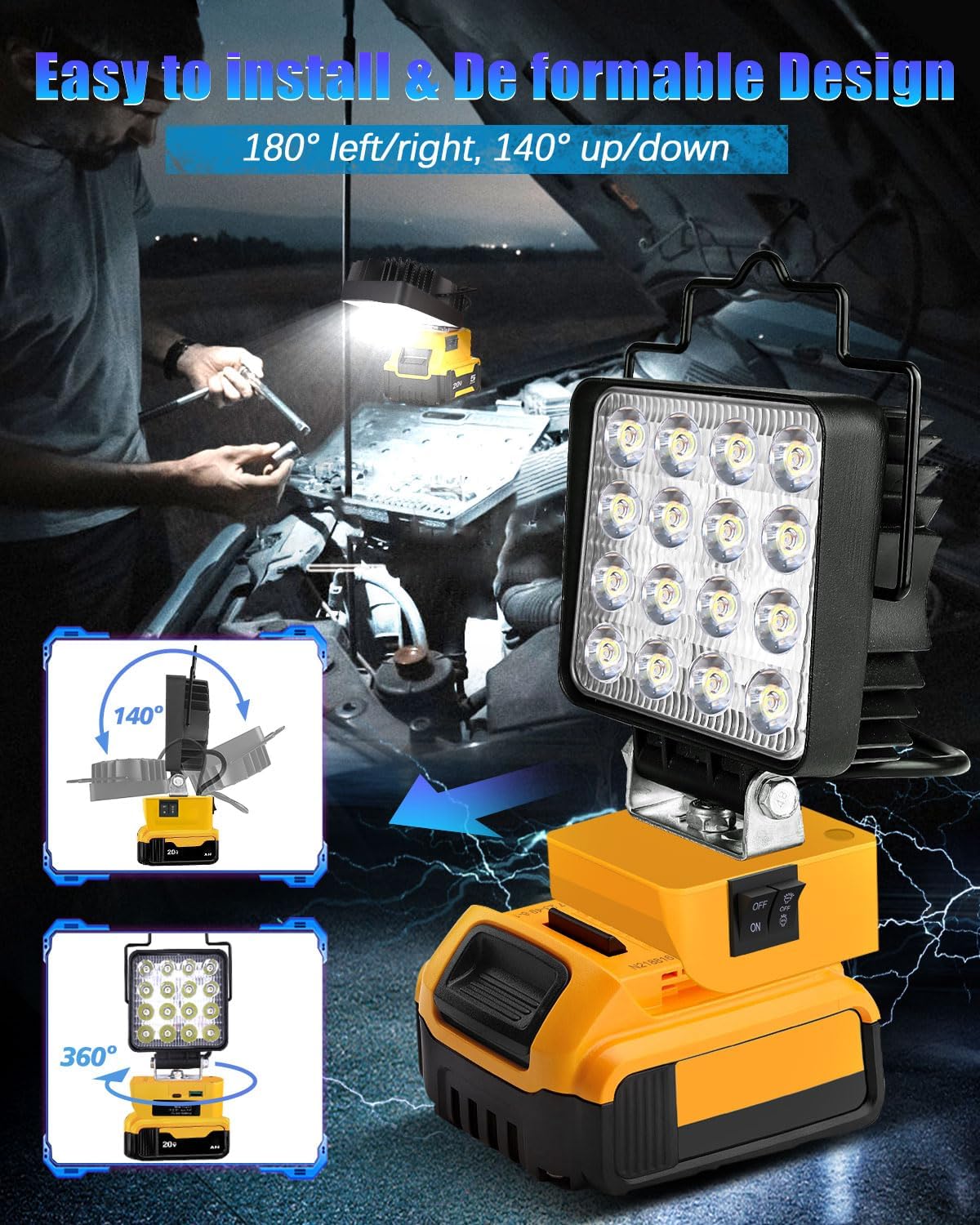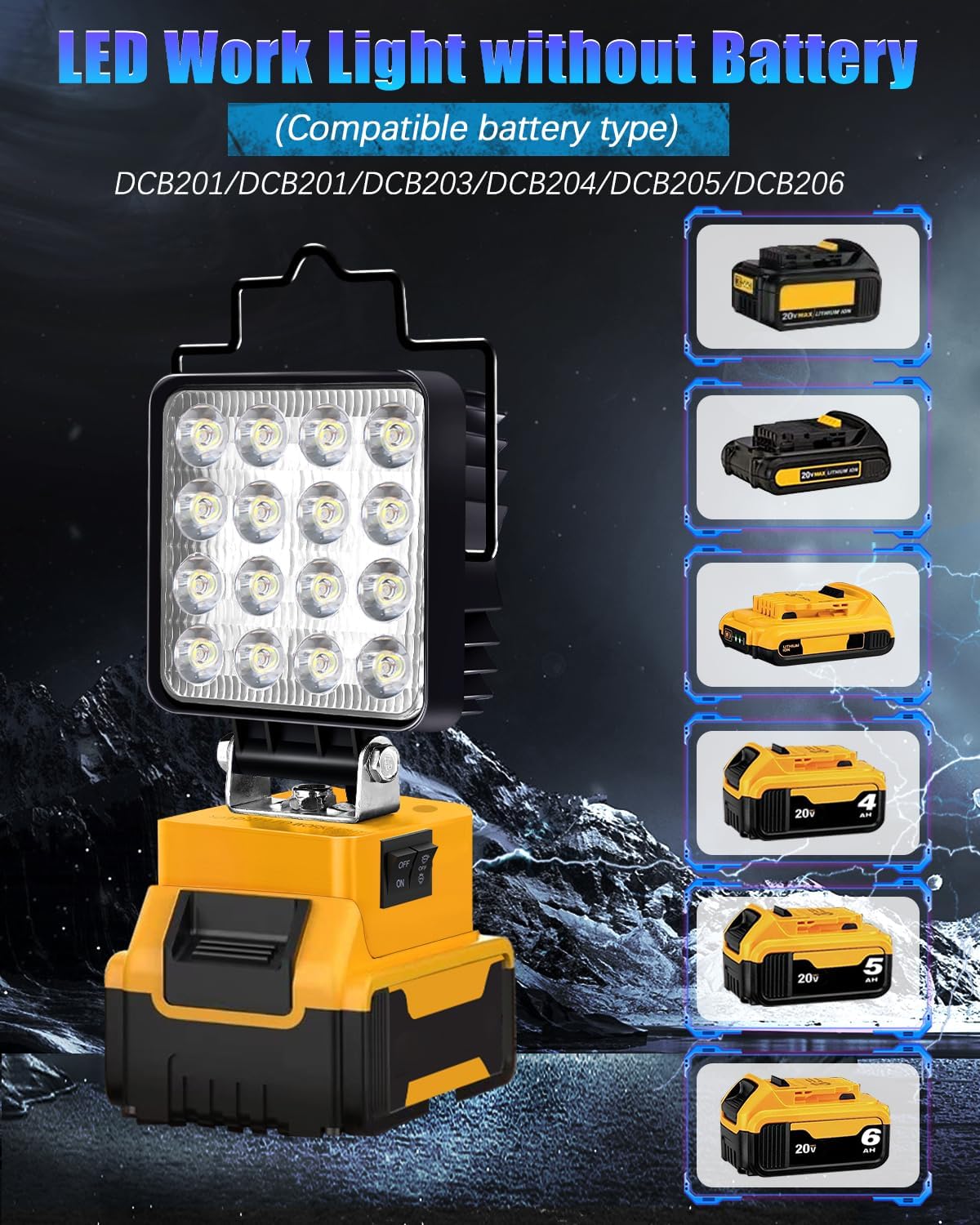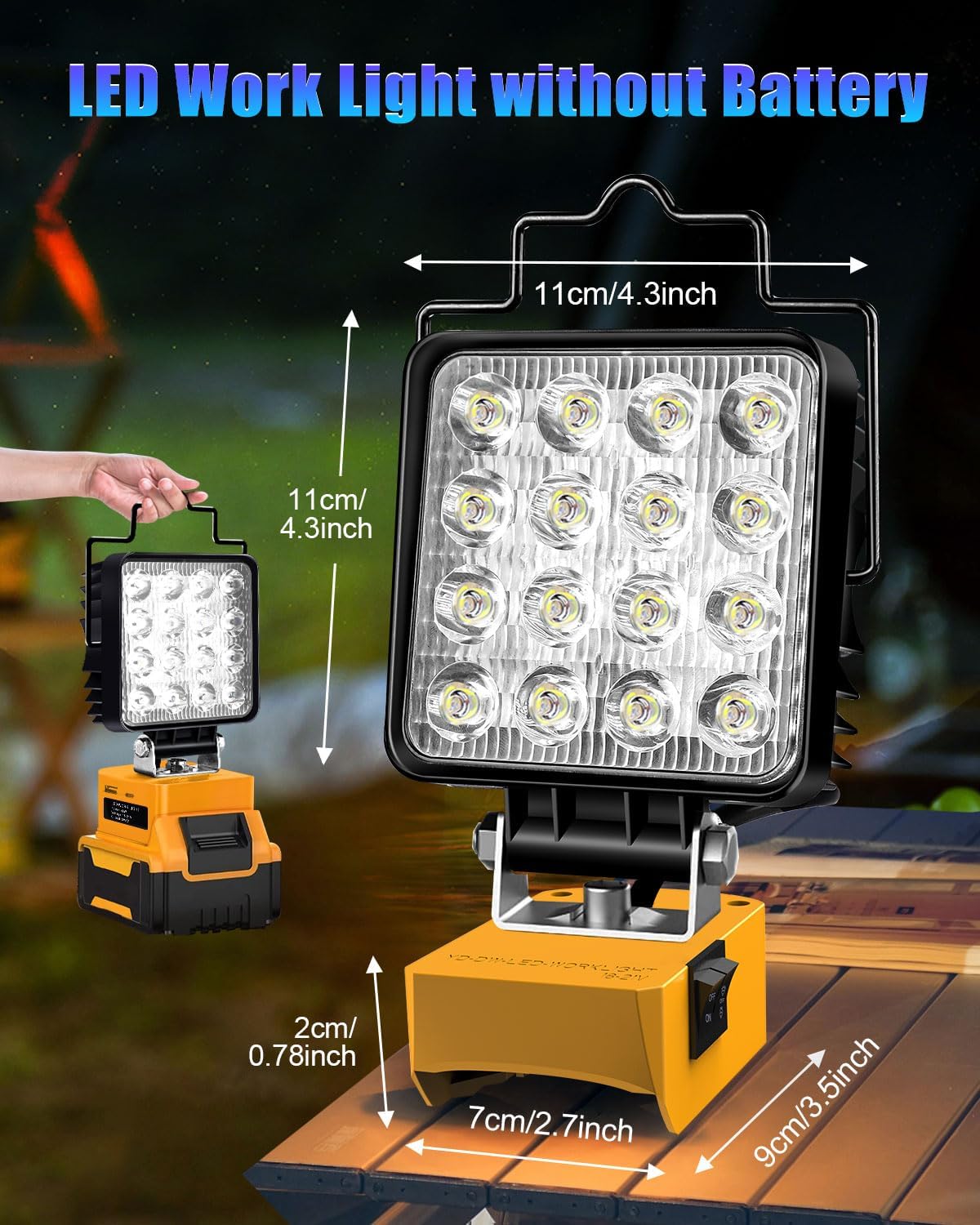 48W LED Work Light for Dewalt 20V Battery
---
【Work light for multiple Dewalt batteries】The led work light is only compatible with the following models of Dewalt batteries: DCB201/DCB203/DCB204/DCB205/DCB206. And DCB181/DCB182/DCB200/DCB203/DCB205-2/DCB204-2 DCB206-2 and More.Note: work light without batter, you need to have them separately or buy Dewalt batteries
【Double protection switch+Charging output port】After professional testing, the double switch design (Battery/Lighting Switch) can greatly extend the life of the Dewalt battery light and the battery. Even if you forget to remove the battery after use, The battery switch will actively detect the battery voltage to ensure that power is not lost and battery life is extended. In addition, the 5V 2.1A output is perfect for charging cell phones, Bluetooth Headsets, Smart Watches, digital cameras, PSP game consoles, and more.
【Anti-slip hook and brightness】The new hook has a new groove (traditional work light hooks can only be bent), so you can hang it on a work stand or on a tree branch outside for more stability and safety.4800 lumens work light with the latest LED lighting chips and aluminum panels, fast heat dissipation, and high brightness, becoming the preferred choice for many workshop lighting
【Easy to install and deformable design】Simply slide the battery link onto the base of the cordless work light, turn on the battery protection switch, and use the work light or charge output port. The work light can be deformed 140° up and down and 180° left and right to meet more daily use scenarios.
【Unique packaging and after-sales service】The work light can make the perfect gift to Family or friends alike. Beautiful packaging and products can make it a holiday bestseller (especially for Father's Day).Tanbaby brand offers friendly customer service and commitment with a 2 Year warranty. If you have any questions about your product, we will answer your questions from a professional perspective.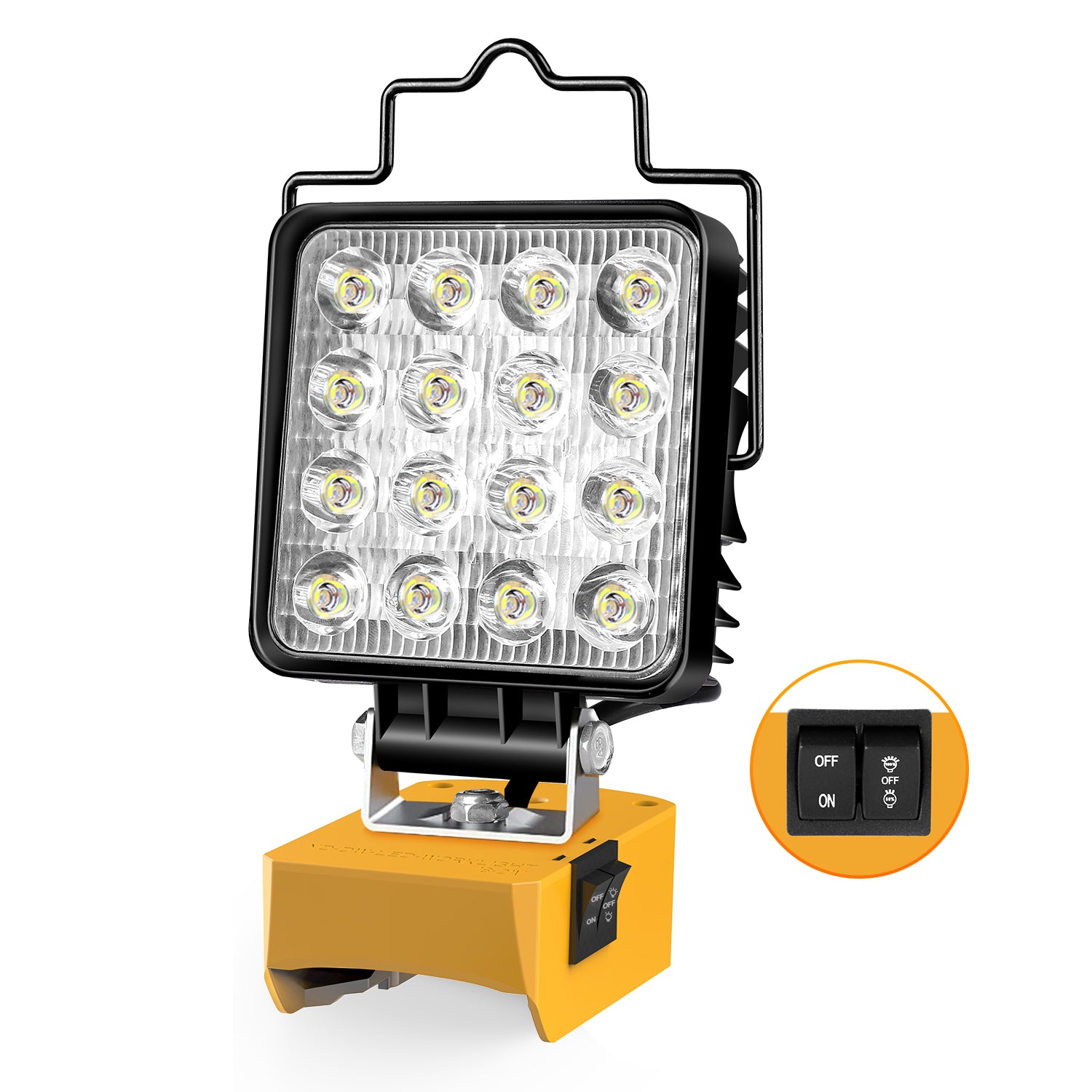 This product has no reviews yet.