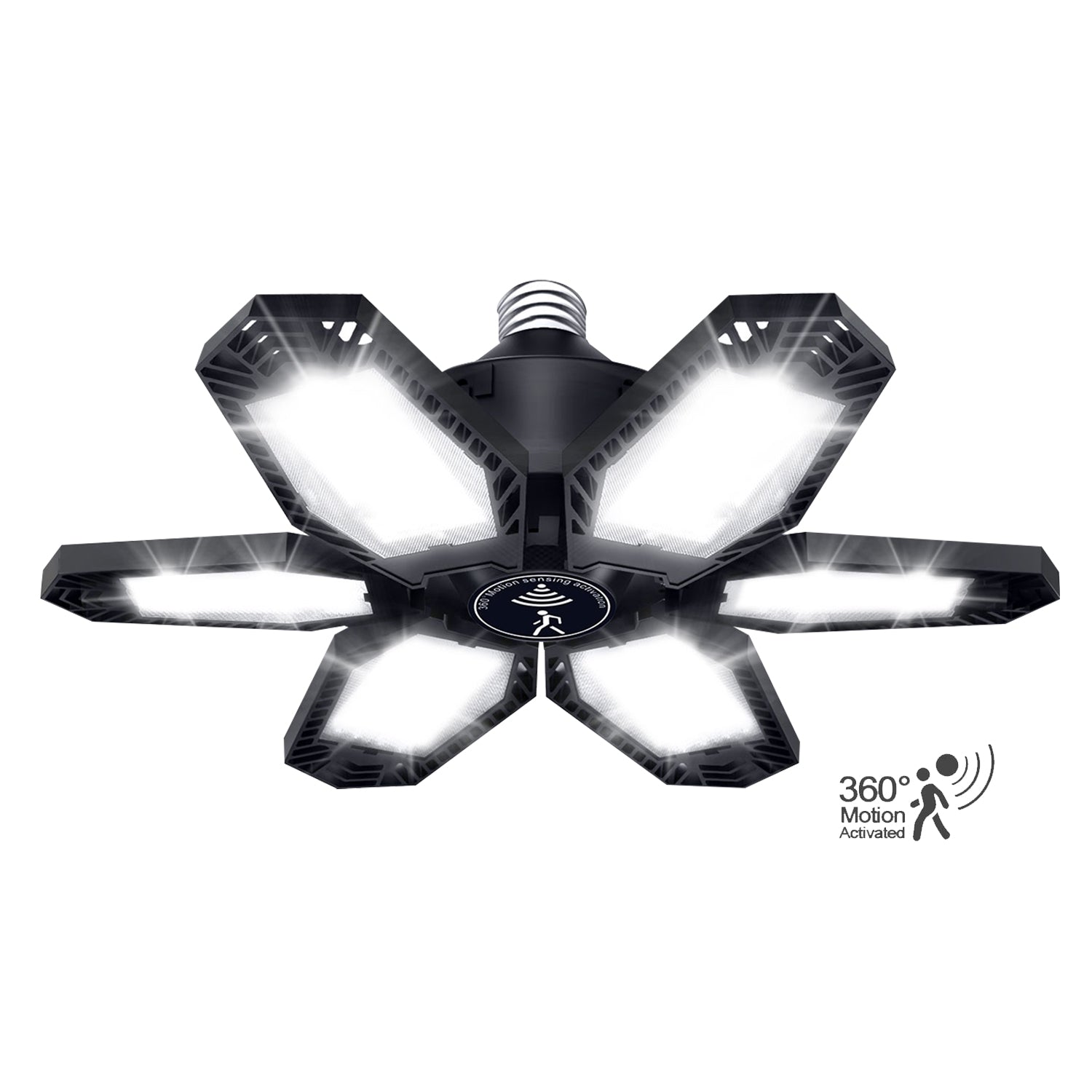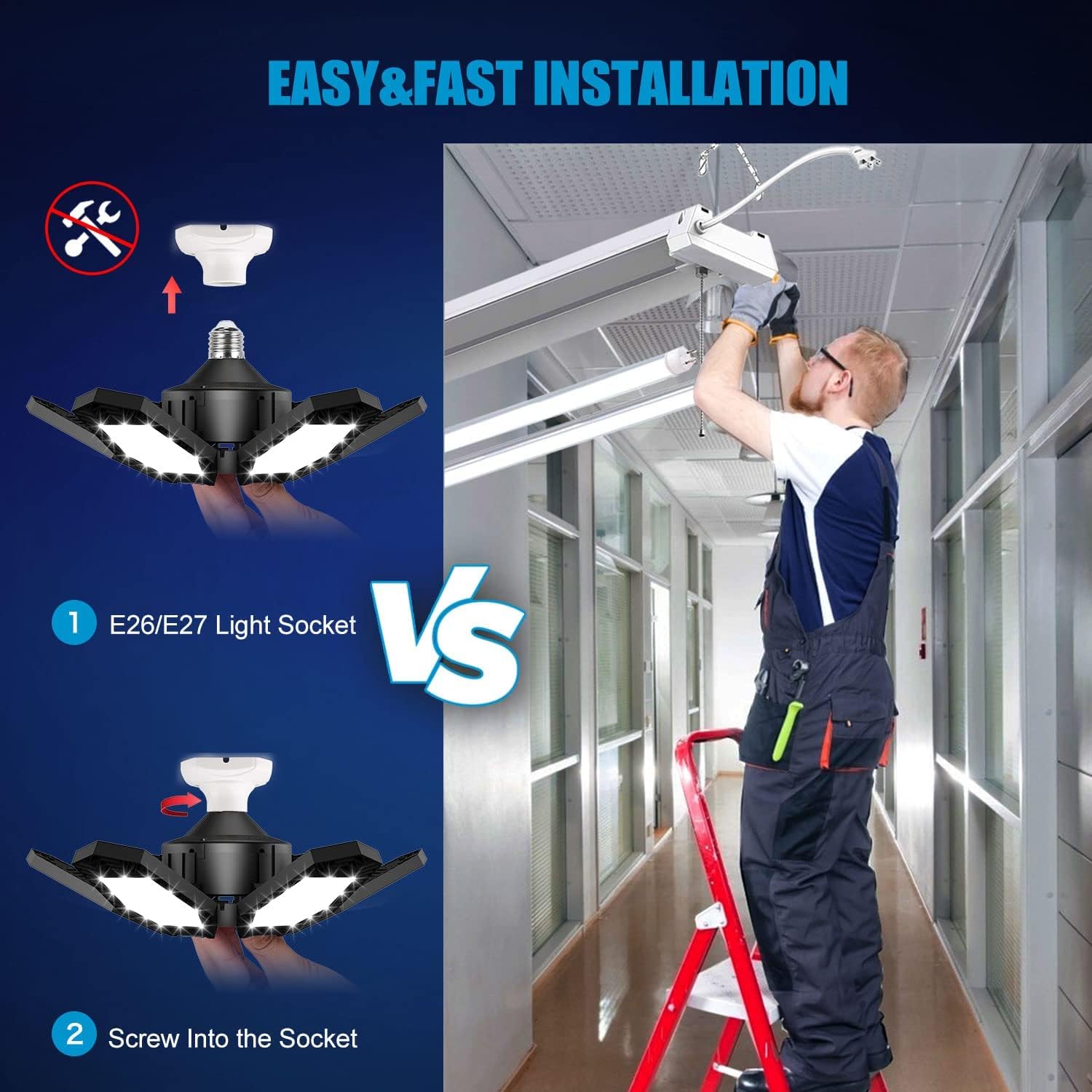 150W 15000LM 6500K LED Motion Sensor Garage Lights (2 Pack)
---
✔【Tanbaby 2023 UPGRADE Motion Activated LED Garage Lights 2-Pack】Advanced Microwave Motion Sensor with high sensitivity ,the light will turn on auto if it detects movement from people, cars, garage doors etc. It last 30s and turned off in thirty of seconeds without any movement. (PS: This is the latest motion sensor garage light without switch)
✔【The World's Leading Deformable LED Garage Lights 2-Pack 】Technology with latest 2023 top Quality Chips. The motion distance is about 10-16.5ft, sensing angle is 360°. Aiming to provide you with a convenient and electricity-saving garage light. The degree of sensing is very sensitive, even through walls, motion sensor garage light can sense any movement within the sensing range and then light up.
✔【Deformable Design Ultra Bright LED Garage Lights】Multi Function Design: 6 light panels can be adjusted on the garage light to expand the illumination range. Each wing is adjustable by 90° and 360°light cover area,powerful LED modules with an output of 15000lm, keeps your room bright but saving 80% energy bill.This 150 watts LED garage light bulb is equivalent to two 300 watts incandescent bulb.
✔【Durable & Long Life LED Garage Light】Premium plastic heat dissipated, high-temperature resistant, stable and durable under maximum performance,ensure the lifespan is up to 50,000 hours.Normally, motion sensor garage led light is more energy saving than fluorescent lamp and incandescent, garage lighting can be 8 times energy saving of traditional bulbs.
✔【Easy To Install】 Suit for E26/E27 base, easy to install, no tools required, no wiring, just screw garage light into a normal lamp receptacle. It's an excellent replacement for conventional fluorescent fixtures. Therefore, the screw-in design quintet glow can make your life more convenient.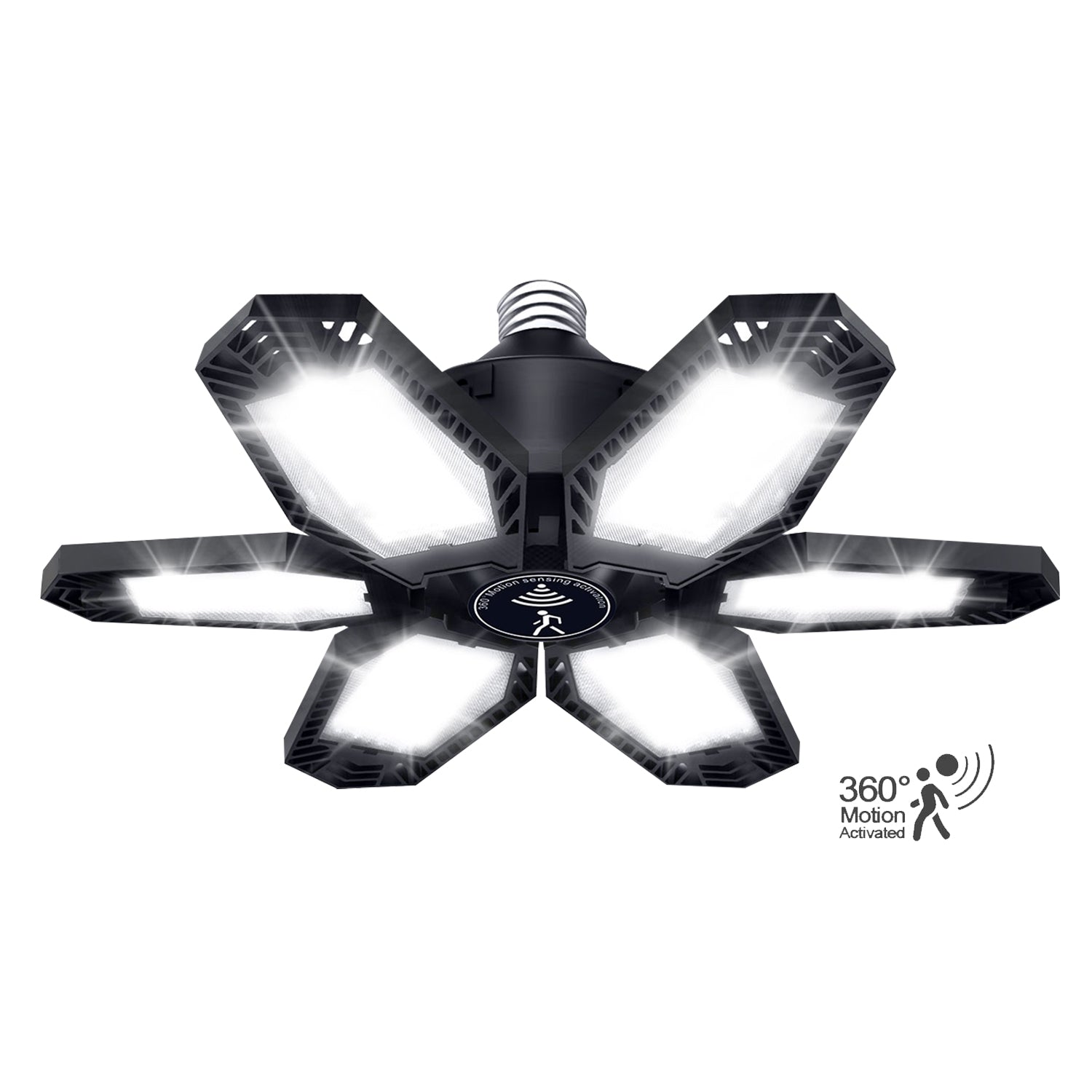 This product has no reviews yet.